Nagios Live Webinars
Let our experts show you how Nagios can help your organization.
Help Support Ethan Galstad's New Project: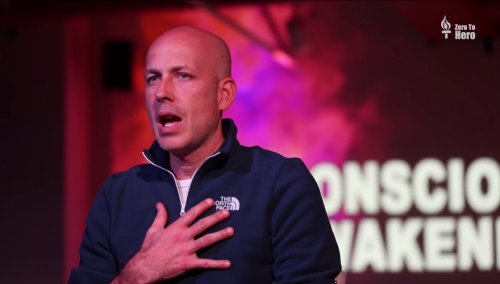 A Message From The Founder...
As the founder of Nagios, I'm asking for your help in a cause that's dear to my heart.

I'm launching a new project to help better the world by providing the information, ideas, and inspiration that I believe can improve the lives of people everywhere.

I know you're busy managing networks, but I would appreciate it if you would consider liking my Facebook page and showing your support for the content and messages I produce by sharing them with your friends and family.

You can learn more about my project by visiting ethangalstad.me/nagios. Thank you for your time. I wish you all the best in your endeavors, whatever they may be.

- Ethan

check_vmware_api (former check_esx3) is a Nagios plugin made by op5 AB to monitor vmware's products.

The plugin uses the VMWare API (via HTTPS) to do a wide variety of checks. You can check out the latest version with GIT at git://git.op5.org/nagios/op5plugins.git Requires the Nagios::Plugin CPAN module as well as the "VMware Infrastructure (VI) Perl Toolkit Packages" available from http://www.vmware.com/download/sdk/ See http://www.op5.com/support/documentation/how-to/400-monitoring-vmware-esx-3x-and-vmware-esxi for Nagios Command definitions, although the latest version of the script supports additional checks which aren't listed on that webpage yet, so you'll probably need to make a few more up.
./check_vmware_api --help
check_vmware_api 0.6.0
This nagios plugin is free software, and comes with ABSOLUTELY NO WARRANTY.
It may be used, redistributed and/or modified under the terms of the GNU
General Public Licence (see http://www.fsf.org/licensing/licenses/gpl.txt).
VMWare Infrastructure plugin
Usage: check_vmware_api -D
| -H [ -C ] [ -N ]
-u -p | -f
-l [ -s ] [ -T ] [ -i ]
[ -x ] [ -o ]
[ -t ] [ -w ] [ -c ]
[ -V ] [ -h ]

-?, --usage
Print usage information
-h, --help
Print detailed help screen
-V, --version
Print version information
--extra-opts=[

[@]]
Section and/or config_file from which to load extra options (may repeat)
-H, --host=
ESX or ESXi hostname.
-C, --cluster=
ESX or ESXi clustername.
-D, --datacenter=
Datacenter hostname.
-N, --name=
Virtual machine name.
-u, --username=
Username to connect with.
-p, --password=
Password to use with the username.
-f, --authfile=
Authentication file with login and password. File syntax :
username=
password=
-w, --warning=THRESHOLD
Warning threshold. See
http://nagiosplug.sourceforge.net/developer-guidelines.html#THRESHOLDFORMAT
for the threshold format.
-c, --critical=THRESHOLD
Critical threshold. See
http://nagiosplug.sourceforge.net/developer-guidelines.html#THRESHOLDFORMAT
for the threshold format.
-l, --command=COMMAND
Specify command type (CPU, MEM, NET, IO, VMFS, RUNTIME, ...)
-s, --subcommand=SUBCOMMAND
Specify subcommand
-S, --sessionfile=SESSIONFILE
Specify a filename to store sessions for faster authentication
-x, --exclude=
Specify black list
-o, --options=
Specify additional command options (quickstats, ...)
-T, --timestamp=
Timeshift in seconds that could fix issues with "Unknown error". Use values like 5, 10, 20, etc
-i, --interval=
Sampling Period in seconds. Basic historic intervals: 300, 1800, 7200 or 86400. See config for any changes.
Default value is 20 (realtime). Since cluster don't have realtime stats interval other than 20 is mandatory
--trace=
Set verbosity level of vSphere API request/respond trace
-t, --timeout=INTEGER
Seconds before plugin times out (default: 30)
-v, --verbose
Show details for command-line debugging (can repeat up to 3 times)
Supported commands(^ means blank or not specified parameter) :
Common options for VM, Host and DC :
* cpu - shows cpu info
+ usage - CPU usage in percentage
+ usagemhz - CPU usage in MHz
^ all cpu info
* mem - shows mem info
+ usage - mem usage in percentage
+ usagemb - mem usage in MB
+ swap - swap mem usage in MB
+ overhead - additional mem used by VM Server in MB
+ overall - overall mem used by VM Server in MB
+ memctl - mem used by VM memory control driver(vmmemctl) that controls ballooning
^ all mem info
* net - shows net info
+ usage - overall network usage in KBps(Kilobytes per Second)
+ receive - receive in KBps(Kilobytes per Second)
+ send - send in KBps(Kilobytes per Second)
^ all net info
* io - shows disk io info
+ read - read latency in ms (totalReadLatency.average)
+ write - write latency in ms (totalWriteLatency.average)
^ all disk io info
* runtime - shows runtime info
+ status - overall host status (gray/green/red/yellow)
+ issues - all issues for the host
^ all runtime info
VM specific :
* cpu - shows cpu info
+ wait - CPU wait time in ms
+ ready - CPU ready time in ms
* mem - shows mem info
+ swapin - swapin mem usage in MB
+ swapout - swapout mem usage in MB
+ active - active mem usage in MB
* io - shows disk I/O info
+ usage - overall disk usage in MB/s
* runtime - shows runtime info
+ con - connection state
+ cpu - allocated CPU in MHz
+ mem - allocated mem in MB
+ state - virtual machine state (UP, DOWN, SUSPENDED)
+ consoleconnections - console connections to VM
+ guest - guest OS status, needs VMware Tools
+ tools - VMWare Tools status
Host specific :
* net - shows net info
+ nic - makes sure all active NICs are plugged in
* io - shows disk io info
+ aborted - aborted commands count
+ resets - bus resets count
+ kernel - kernel latency in ms
+ device - device latency in ms
+ queue - queue latency in ms
* vmfs - shows Datastore info
+ (name) - free space info for datastore with name (name)
^ all datastore info
* runtime - shows runtime info
+ con - connection state
+ health - checks cpu/storage/memory/sensor status
+ storagehealth - storage status check
+ temperature - temperature sensors
+ maintenance - shows whether host is in maintenance mode
+ list(vm) - list of VMWare machines and their statuses
* service - shows Host service info
+ (names) - check the state of one or several services specified by (names), syntax for (names):,,...,
^ show all services
* storage - shows Host storage info
+ adapter - list bus adapters
+ lun - list SCSI logical units
+ path - list logical unit paths
* device - shows Host specific device info
+ cd/dvd - list vm's with attached cd/dvd drives
* uptime - shows Host uptime
DC specific :
* io - shows disk io info
+ aborted - aborted commands count
+ resets - bus resets count
+ kernel - kernel latency in ms
+ device - device latency in ms
+ queue - queue latency in ms
* vmfs - shows Datastore info
+ (name) - free space info for datastore with name (name)
^ all datastore info
* runtime - shows runtime info
+ list(vm) - list of VMWare machines and their statuses
+ listhost - list of VMWare esx host servers and their statuses
+ listcluster - list of VMWare clusters and their statuses
+ tools - VMWare Tools status
* recommendations - shows recommendations for cluster
+ (name) - recommendations for cluster with name (name)
^ all clusters recommendations


Copyright (c) 2008 op5