Nagios Live Webinars
Let our experts show you how Nagios can help your organization.
Help Support Ethan Galstad's New Project: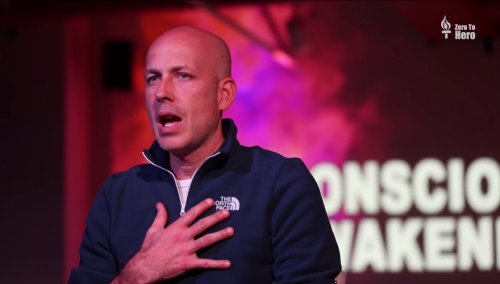 A Message From The Founder...
As the founder of Nagios, I'm asking for your help in a cause that's dear to my heart.

I'm launching a new project to help better the world by providing the information, ideas, and inspiration that I believe can improve the lives of people everywhere.

I know you're busy managing networks, but I would appreciate it if you would consider liking my Facebook page and showing your support for the content and messages I produce by sharing them with your friends and family.

You can learn more about my project by visiting ethangalstad.me/nagios. Thank you for your time. I wish you all the best in your endeavors, whatever they may be.

- Ethan



PowerEdge 1855 Blade, 1955 Blade
PowerEdge 800, 840
PowerEdge 1800, 1900, 1950, 2600, 2800, 2850, 2900, 2950, 6800
PowerEdge M600, M710
PowerEdge R200, R210, R210 II, R300, R420, R510, R610, R630, R710, R720, R720xd, R730, R900, R910
PowerEdge T300, T310, T410, T610, T710
PowerVault DL2100, NX1950, NX3200
The monitoring of Dell OpenManage is performed by a modified version of the check_dell_openmanage.pl script written by Jason Ellison. Many thanks to Jason for helping me understand how to modify his script.

His original script is located at:
http://www.monitoringexchange.org/inventory/Check-Plugins/Hardware/Server-%2528Manufacturer%2529/Dell/check-dell-openmanage

If your server is not in the list please email me. We can work together to support more Dell systems.

Version History:
2010-04-11
* Initial release. Supported the following servers:
* PowerEdge 1855, 1955, 2900, 6800
* PowerEdge R300
* PowerEdge T300, T310, T410, T610

2010-04-20
* Added the following servers:
* PowerEdge 2850
* PowerEdge R200

2010-04-29
* Added the following servers:
* PowerEdge 2800

2011-01-03
* Added the following servers:
* PowerEdge 800, 840, 1800, 1900, 2600
* PowerEdge M600, M710
* PowerEdge R710
* PowerEdge T300, T310, T410, T610
* Removed the ping service check, the host performs this check already.
* Moved the SNMP Configuration Steps to the begining of the wizard.
* Added notes about ESXi and how this wizard cannot monitor ESXi servers.

2011-05-29
* Added the following servers:
* PowerEdge R610 server
* Added GNU License
* Moved JavaScript and CSS to seperate include files

2012-02-05
* Added the following servers:
* PowerEdge R210, R510 and T710

2012-04-23
* Added the following servers:
* PowerEdge R210 II and R720

2013-10-09
* Added the following servers:
* PowerEdge 1950, R900 and R910
* PowerVault DL2100 and NX1950

2014-12-15
* Added the following servers:
* PowerEdge 2950, R630 and R730
* PowerVault NX3200

2015-06-05
* Added the following servers:
* PowerEdge R420 and R720xd
Reviews (1)
by
markz
, February 6, 2012
0 of 4 people found this review helpful
Great author - we had an issue and both went through some troubleshooting steps. As a result it works brilliantly.

Great to see an actively maintained product!