Nagios Live Webinars
Let our experts show you how Nagios can help your organization.
Help Support Ethan Galstad's New Project: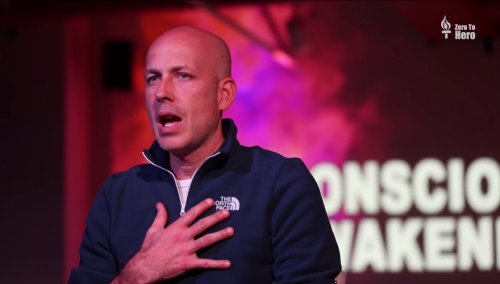 A Message From The Founder...
As the founder of Nagios, I'm asking for your help in a cause that's dear to my heart.

I'm launching a new project to help better the world by providing the information, ideas, and inspiration that I believe can improve the lives of people everywhere.

I know you're busy managing networks, but I would appreciate it if you would consider liking my Facebook page and showing your support for the content and messages I produce by sharing them with your friends and family.

You can learn more about my project by visiting ethangalstad.me/nagios. Thank you for your time. I wish you all the best in your endeavors, whatever they may be.

- Ethan


This can be helpful for:

* Viewing graphs for services that have been disabled
** Because they are disabled you can no longer access the graphs to refer to the historical performance data.
*Viewing RRD files in a table format
**Can be easier to browse data compared to looking at graphs
*Merging RRD files
**If you rename a host/service the performance data can be merged into the new RRD files
**After a Nagios host rebuild, the old performance data can restored and then merged into the new RRD files on the rebuild Nagios host
*Deleting performance data
**Cleaning up old RRD and XML files that were left behind when a host/service was decommissioned

Refer to the Help tab for more information on what this component can do.

NOTE: This component will ONLY work with Nagios XI.

Upload this component via Admin > Manage Components.
Access the component via Tools > Tools by Box293 > Performance Data Tool.
Twitter: @Box293

Release Notes:
2013-10-11
* Initial release
* Current features not yet implemented:
** Viewing graphs
** Merging an entire folder / subfolder of RRD files

2013-11-10
* Added functionality to merge an entire folder / subfolder of RRD files
* Fixed a couple of bugs
* Some minor improvements

2014-07-08
* Improved jQuery and Ajax code to fix some bugs
* Displaying more RRD raw data when viewing RRD files ... 1 Day, 3 Days, 1 Week, 2 Weeks, 1 Month, 2 Months, 6 Months, 1 Year, 2 Years, 4 Years
* Current features not yet implemented:
** Viewing graphs

2016-05-05
* Updated code to use jQuery library provided with Nagios XI to fix issue with newer versions of XI
* Improved CSS for Nagios XI 5.x to provide body padding
* Improved table output using jQuery Zebra widget
* Command used to fetch rrd data is now displayed
* Browse and Delete tabs can now display all files under the top level folder (recursive)