Nagios Live Webinars
Let our experts show you how Nagios can help your organization.
Help Support Ethan Galstad's New Project: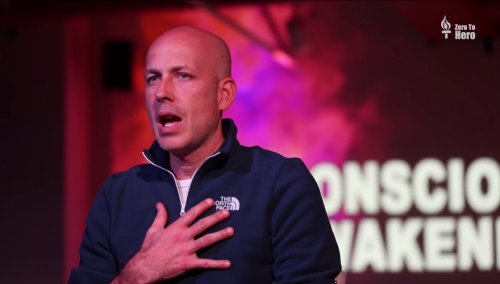 A Message From The Founder...
As the founder of Nagios, I'm asking for your help in a cause that's dear to my heart.

I'm launching a new project to help better the world by providing the information, ideas, and inspiration that I believe can improve the lives of people everywhere.

I know you're busy managing networks, but I would appreciate it if you would consider liking my Facebook page and showing your support for the content and messages I produce by sharing them with your friends and family.

You can learn more about my project by visiting ethangalstad.me/nagios. Thank you for your time. I wish you all the best in your endeavors, whatever they may be.

- Ethan

This script uses an iDRAC user to check the server hardware via iDRAC. It has been tested and used with dell servers and blades running iDRAC 6 & 7. It uses freeipmi to perform the actual query.

I strongly recommend using a read only user for this.

**Do not use the download listed here** Use the scripts from the GitHub link
::Dell Server Check via iDRAC IPMI Instructions::

-h, Display this help information
-H, Hostname or IP to check
-M, Specify a message to return on failure
-U, Username to connect
-P, Password to connect
This script has been tested on iDRAC 6 & 7 and requires /usr/sbin/ipmi-sensors
Script written by Noah Guttman and Copyright (C) 2011 Noah Guttman.
This script is released and distributed under the terms of the GNU
General Public License. >>>> http://www.gnu.org/licenses/
This program is free software: you can redistribute it and/or modify
it under the terms of the GNU General Public License as published by
the Free Software Foundation.

This program is distributed in the hope that it will be useful,
but WITHOUT ANY WARRANTY; without even the implied warranty of
MERCHANTABILITY or FITNESS FOR A PARTICULAR PURPOSE. See the
GNU General Public License for more details.
>>>> http://www.gnu.org/licenses/
Reviews (1)
new drac firmware disabled ipmi 1.5.
to use ipmi 2 you must change the script with this line
/usr/sbin/ipmi-sensors -h $opt_H -u $opt_U -p $opt_P -Q -D LAN2_0 -l Administrator
Owner's reply
Updated scripts can be found at: https://github.com/nguttman/Nagios-Checks/tree/master/Dell%20iDRAC