Nagios Live Webinars
Let our experts show you how Nagios can help your organization.
Help Support Ethan Galstad's New Project: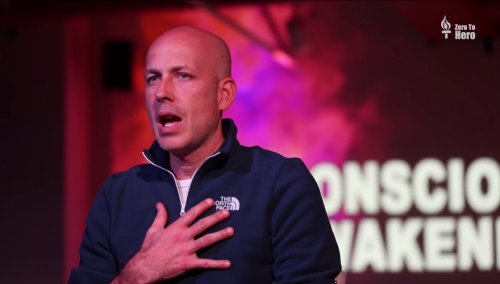 A Message From The Founder...
As the founder of Nagios, I'm asking for your help in a cause that's dear to my heart.
I'm launching a new project to help better the world by providing the information, ideas, and inspiration that I believe can improve the lives of people everywhere.
I know you're busy managing networks, but I would appreciate it if you would consider liking my Facebook page and showing your support for the content and messages I produce by sharing them with your friends and family.
You can learn more about my project by visiting ethangalstad.me/nagios. Thank you for your time. I wish you all the best in your endeavors, whatever they may be.
- Ethan

The BRU Server Nagios plugin allows for BRU Server backup and recovery software users who utilize Nagios to have the ability to monitor the BRU Server Agent and the BRU Server Server daemon processes when a given host is provided.

UPDATED JULY 5, 2011 - Version 1.0.1:
- Fixed a bug that prevented the proper 'critical' status from being displayed when a port was found to be closed.
- Added the plugin version to the 'Status Information' field.
INSTALLATION
------------------------------------------------------------------------------

The installation of this plugin is faily straight forward since it's about
the same as with any other Nagios plugin.

1. Copy the 'check_bruserver' file into your Nagios plugin directory. Some
installations have this at /usr/lib/nagios/plugins and other installations
use the default /usr/local/nagios/plugins.

2. Add the command definition, shown below, to the commands.cfg file.

3. Add the service definitions for the Agent systems. A sample service
definition is shown below in the "Example Service Definitions" section.

4. Add the service definition for the Server system. A sample service
definition is shown below in the "Example Command Definitions" section.

5. Check with Nagios to verify that the changes made are all valid. You can do
this by running the following command:

nagios -v

Some installations have the config file located at /etc/nagios/nagios.cfg
and others have it at the default /usr/local/nagios/etc/nagios.cfg. Use
the appropriate path for your Nagios installation.

If there are no errors, proceed to the next step. Otherwise, you'll need to
correct any errors reported before restarting Nagios.

6. For Nagios installations that do not use xinitd, you'll need to manually
restart the Nagios process for the changes to take affect.