Nagios Live Webinars
Let our experts show you how Nagios can help your organization.
Help Support Ethan Galstad's New Project: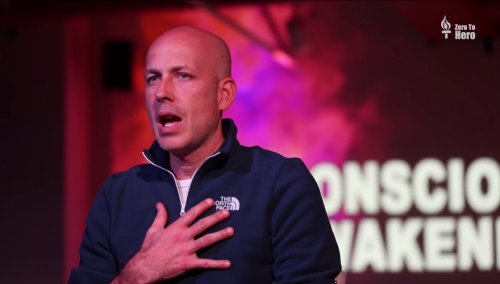 A Message From The Founder...
As the founder of Nagios, I'm asking for your help in a cause that's dear to my heart.
I'm launching a new project to help better the world by providing the information, ideas, and inspiration that I believe can improve the lives of people everywhere.
I know you're busy managing networks, but I would appreciate it if you would consider liking my Facebook page and showing your support for the content and messages I produce by sharing them with your friends and family.
You can learn more about my project by visiting ethangalstad.me/nagios. Thank you for your time. I wish you all the best in your endeavors, whatever they may be.
- Ethan
The little known Nagios front-end API, which can be accessed via curl, is actually quite powerful if only it were more accessible. This project aims to wrap this functionality around a simple command line interface to query and command a Nagios instance as one would using the GUI. Nearly all basic functions of Nagios are working out of the box. Please comment and report bugs here or at github as they arise (and they always do ;).
Biggest thanks to my employer, Big Fish Games Inc., for allowing me to open source this project having learned everything I now know about Nagios at the time of this release.
The help dialog shown below should suffice until a more detailed doc on usage surfaces:
-n | --nag-host
nagios HOSTNAME followed by its nagios directory
-u | --username
USER to execute commands
-p | --password
PASSWORD of the executing user
-q | --query
QUERY a nagios or device in nagios
list (object or group object required)
host_downtime
service_downtime
notifications (global)
event_handlers (global)
active_svc_checks (global)
passive_svc_checks (global)
active_host_checks (global)
passive_host_checks (global)
-c | --command
COMMAND to issue in the form --command [action] [scope] [value]
action: set
del
ack
scope: (required for all but ack)
downtime
notifications
event_handlers
active_svc_checks
passive_svc_checks
active_host_checks
passive_host_checks
value: (only required for global commands)
enable
disable
-Q | --quiet
Flag for QUICK execution and QUIET output
-h | --host
HOST to execute the METHOD against. Leave blank to query all hosts.
-H | --hostgroup
HOSTGROUP to execute the METHOD against. -H followed by nothing for listing all.
-s | --service_name
SERVICE as execution object.
-S | --servicegroup
SERVICEGROUP an execution object. Follow with nothing to list all.
-t | --time
TIME in minutes to place on a downtime window, beginning now
-C
COMMENT (required by set downtime, ack)
-*
print this help dialog
Usage: nagios_commander.sh -n
-c -h -H -s -S -t -c
Examples:
./nagios_commander.sh -n nagios.sea.bigfishgames.com/nagios -c set downtime -h cfengine01.sea -s PROC_CFAGENT_QUIET -t 1 -C 'downtime comment' -Q
./nagios_commander.sh -n nagios.sea.bigfishgames.com/nagios -q list -h -u -p
./nagios_commander.sh -n nagios.sea.bigfishgames.com/nagios -q host_downtime -u -p

Reviews (1)
How can you use https?
Owner's reply
Someone on github wanted this same feature and added it accordingly. It's now been merged into the mainline branch. Thanks for the suggestion!